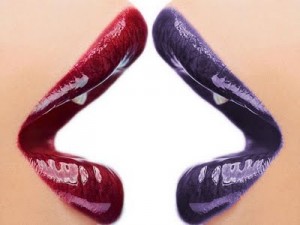 These days, it seems that attention spans have never been shorter. And this can definitely be applied to the word of online Sugar Daddy dating.
With that in mind, one goal becomes clear: in order for Sugar Daddies to connect with your personal ad, you've got to capture their attention.
The problem is, no one's going to wait around for you to explain at length. You've got to get the point across as quickly as possible.
Luckily, there's a solution. All you have to do is say more with fewer words.
Not sure how this can be done? Not a problem: here are two communication strategies that allow you to present an entire idea in 10 words or less.
Tapping Into the Mental Schema
A mental schema is a concept firmly rooted in the brains of your target audience. You can use these schemas to pack an entire story into a few words.
Let me explain.
Do you remember when you first heard of online Sugar Daddy dating? I'm sure a friend or fellow Sugar Baby described it to you as just like traditional online dating, but with a Sugar Daddy twist. The point is, you instantly understood what she meant, especially if you've experienced online dating yourself.
Just remember that a schema takes advantage of what your audience already knows to tell a complete story in fewer words. You use analogies, archetypes, established worldviews, and popular culture to create instant understanding.
The Power of the Right Words
Passion and Urgency
When your audience is passionate about what you have to say or sell, there's no need to convince them of need, because it's all about want. Beyond attaining the objects of our desire, we love to experience excitement along the way. So don't take passion for granted; enhance it by using the following words in your profile:
● Blissful
● Delightful
● Jubilant
● Rave
● Thrilled
It's not enough to make someone want to do something; you've often got to get them to take immediate action if they're to take action at all. A sense of urgency is an emotional response that can range from fear of loss to unbridled enthusiasm, and one way or another you've got to create it at your close. Use the following words to create this urgency:
● Before you forget…
● Deadline
● Limited
● Seize
● While it's fresh on your mind…
The difference between the right word and the almost right word is determined by the level of emotional identification that word prompts. In other words, the right emotional trigger words take the same basic message to all new heights. Don't settle for lightning bugs on a clear summer night when you could be shooting for the stars.
Word Association
Legendary direct marketer Joseph Sugarman said "Every word has an emotion attached to it." This means that even ordinary, everyday words carry an emotional association for the recipient. And as with mental schema, choosing correctly from among these simple words helps you quickly create a complete story.
For example, let's take a look at the word "allowance." By definition, allowance implies something, such as money, given at regular intervals or for a specific purpose. Similarly, here are some emotions associated with this word:
A commitment to pay recurring fees. So, when you use the word "allowance," you tell a story about a product that requires you to continuously pay for continuous service or use. Do you want your potential Sugar Daddy to have the notion that he is an ATM?
So now you see how even everyday words have emotions attached to them. And when you want to write short, informative messages, you can carefully build a story around each word in your message.