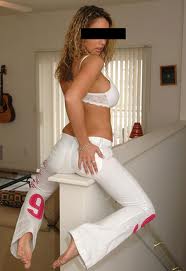 When you use pictures on your profile, two things can happen:
They can either help you achieve your Sugar Baby goals, or throw you right back to Square One.
Seems simple enough.
But until you learn the subtle nuances of how pictures affect Sugar Daddies, you're standing in front of a firing squad wearing a blind fold.
So let's remove that blind fold and get you out of there fast!
You've heard the old adage: "A picture is worth a 1,000 words."
But in the Sugar Baby/Daddy world, how much is that picture actually costing you?
When you have the wrong image, Sugar Daddies either ignore your profile, or misinterpret how you'd like to be viewed. For example, if you're a highly educated Sugar Baby with a picture of yourself in a bikini, you won't attract Sugar Daddies who are interested in what you have to say.
So here's the ultimate question: "What makes a profile picture right or wrong?"
Here's a litmus test:
When Selecting your Pictures, Make Sure You Have a Reason For Doing So
Look:
There's plenty of real reasons for using an image on your profile.
So, when you're going to use an image, make sure you have a reason that differs from the usual "It looks good."
What are the reasons for using your images? What is the message you want to send to your Sugar Daddy?

Let me tell you this:
People browse the Internet reflexively. They often scan the pages they're looking at, and it's very easy for them to miss something vitally important to your Sugar Baby goals.
You want to use every tool in your arsenal to ensure they see what you want them to see.
You spend hours crafting your profile, so spend some extra time choosing the perfect picture for your profile. When you have the right image, you'll be able to increase your conversion rates for generating responses.
Need help with your Sugar Baby profile? Check out The Sugar Baby Survival Kit! The Essential tool for crafting the perfect Sugar Daddy Ad.