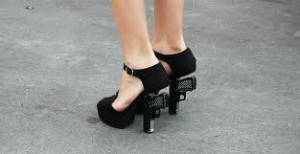 How much would you love to experience a sudden influx of Sugar Daddies, all of whom are "chomping at the bit" to get to know you and provide you what you want?
Obviously it would be insanely great!
But there's something that's holding these Sugar Daddies back from contacting you. There's something that's preventing you from experiencing the success you've been looking for. What's more, this certain "something" plagues up to 80% of Sugar Babies who are online at this very moment.
What's this "something", you might ask? Simple: I call it the "Sugar Daddy Coma."
First, I'll tell you all about it… and then I'll give you what you need to eliminate it forever.
How Sugar Babies Accidentally Lull Their Sugar Daddies Into A Coma (Do you make these 2 mistakes?)
Believe it or not, the #1 killer in your profile is yourself.
Let me explain what I mean here. There are two ways Sugar Babies use themselves to create a Sugar Daddy Coma. First, there's egotism. This is where the Sugar Baby uses her online profile to list all the reasons why she's so awesome. Rather than highlighting her accomplishments, she somehow comes across as arrogant, self-serving, and only interested in what she can get from a Sugar Daddy.
The second way Sugar Babies lull Sugar Daddies into a coma is by accidentally depicting themselves as "working girls" – and I don't mean the kind with careers. Yes ladies, I'm talking about hookers. Whether you emphasize sex too much in your profile, or you simply post too many pictures of you clad in your bikini, these actions will lead high-quality Sugar Daddies to avoid you like the plague. After all, if they wanted sex, they'd just hire an escort, or pick a woman up at the bar.
In order to create a profile you need to focus what it is that you want from living the Sugar Baby Lifestyle. Your profile is NOT about you. Instead, it's all about your Sugar Daddy and his needs. You don't need to be a super model, to not be interesting. Sex sells but that doesn't mean longevity and if you use that as a selling point to your Sugar Daddies you are only looking at something short-term.