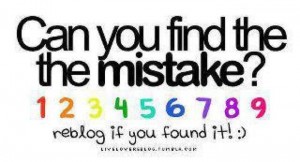 There's no denying that you're a talented, attractive, and educated Sugar Baby. You've got a lot to offer one lucky Sugar Daddy…and you're determined to find him by creating the most perfect profile imaginable.
When Sugar Daddies read your profile, they look at your picture and read the headline first.
And when they click on your profile, you have seconds to grab their attention before you lose them.
How do you get these Sugar Daddies to respond?
You craft a witty headline. You pick the best picture for your profile. You make sure to mention your talents and passions. You think you're doing everything by the book…
But for some reason, you're not getting the responses you were hoping to get.
So what is it that you are doing that is turning these potential Sugar Daddies away?
If you have used the site SeekingArrangement.com, you've already fallen into the trap – and that trap is nothing more than outlining the financial arrangement you'd like to make with a potential Sugar Daddy.
Find it hard to believe that being so upfront with financials with Sugar Daddies is a major turn off?
Believe me, it's true. I know this sounds crazy. After all, they call themselves a Sugar Daddy and should know what to expect…
But at the end of the day, who wants to be treated like an ATM?
Nobody wants to be anyone's personal ATM, no matter how much money they have to spend. High-quality Sugar Daddies want to feel as though you're interested in them for who they are, not their bank account balance. Only when you reach that stage with your Sugar Daddy can you begin talking about your financial expectations – and that certainly doesn't occur on your Sugar Baby dating profile!
The bottom line is that if you're using SeekingArrangement.com (or any other Sugar Daddy dating site where you have to outline your financial expectations) it would be in your best interest to leave that "open."
Why learn the hard way- through trial and error?
Grab the Sugar Baby Survival Kit – The Essential Tool for Crafting the Perfect Personal Ad today & when you do email me and we will work on your Personal ad together!
Here's what other Sugar Babies are saying about their Sugar Baby Personal Ad:
"wow I love it 😀 i would have never come up with that at all seriously i love it.wow. cant stop saying that!" Sugar Baby S.
"THANK YOU THANK YOU THANK YOU. 🙂
your truly a godsend. I finally have a proper profile, and i couldn't be happier about it." Sugar Baby G.
What are your thoughts? Do you leave the amount "open" or select actual limits to what you are seeking from your Sugar Daddy on your profile?