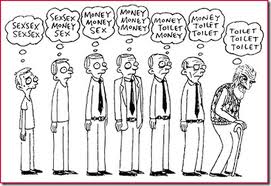 You've been seeing your Sugar Daddy for some time now, and you think he's fantastic. To really cement the Sugar Daddy/Sugar Baby relationship, you'll want to establish an allowance.
To do that, you know you'll need to provide some value to your Sugar Daddy – but what will he considerable valuable?
Let me level with you for a moment here. There's a much better, and totally cool way to figure out what Sugar Daddies want, and now I'll tell you all about it.
But first, it's important for all Sugar Babies to understand this vital concept:
"Sugar Daddies don't know what they want until you give it to them."
Question is, if your Sugar Daddy doesn't know what he wants, how do you know what to give him?
The Secret to Discovering What Sugar Daddies Want is through Conversation
You know what's funny?
If you approach Sugar Daddies as a human being instead of an ATM, and ask them the right questions, they'll tell you exactly what they want.
And they won't lie, either.
I'm telling you to open a conversation with your Sugar Daddies, and listen to what they have to say.
Sounds tough, but with the following tactic, it's real easy…
"What Are You Missing out of your life?"
Why This Question is a "Double-Edged Sword"
If you don't address it, this tactic can hurt. If you do address it, you'll reap the rewards.
Here's the deal:
When you ask people a personal question like "What are you missing out of your life," you MUST take action in tending to what it is that he is missing to create that emotional bond.
So look deep inside yourself. If your Sugar Daddy tells you exactly what he's missing out of life, are you prepared to put in the work to help fulfill that missing puzzle piece? Because if not, you'll end up missing out on plenty of high-quality Sugar Daddies.
The bottom line is once you ask this question, you'll know what your Sugar Daddy wants…and then it'll be up to you to provide it to them.
If you're too shy to ask this question upfront, discover how you can ask the same question in your own words. Or, why not take this to the comments section so we can brainstorm together?