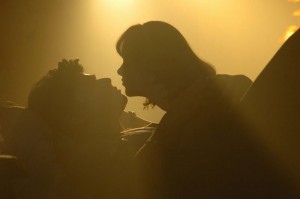 They say that "the eyes are the window to the Soul.
If Sugar Babies would learn to direct their Sugar Daddy to stare directly into her eyes as he climaxed, she would soon learn that the emotions experienced within her Sugar Daddy were intensified many times fold and her Sugar Daddy would begin to desire this emotion much more frequently and start to crave this feeling as a Drug Addict craves their "Fix."
This is one of the most powerful techniques of love making in the world and most people don't even know this fact.
If you are stuck, at a road block, don't know what to do or just want to take your Sugar Baby game to the next level. All you have to do is ask. You don't have to go through this journey alone. So do yourself a big favor and join the Sugar Daddy Formula. You can also benefit from my FREE Advice that will help you at every stage of the Sugar Baby lifestyle by Signing-Up to the Newsletter!