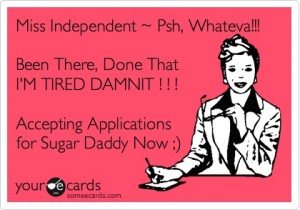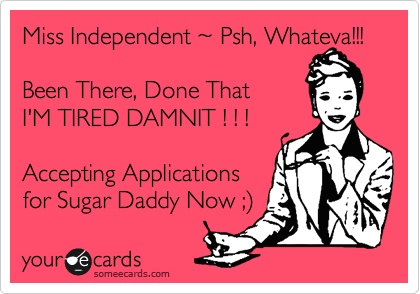 You have your profile up and getting responses to your personal ad and ready to start engaging with potential Sugar Daddies. But where do you begin? Or maybe your getting dates but you can't seem to get another date. The truth is, it's not enough to have good looks. You need to have your Sugar Baby Story to present to potential Sugar Daddies.
Here are Four Pitch Strategies I've Found Hit the Sweet Spot of Sugar Daddies.
1. Answer the question, "Why Should I date you?" A common mistake is to focus on what you seek to get out of the relationship. Expand your thinking! A key to capturing a Sugar Daddy's interest is showing him why he should date you and how your Sugar Baby allure will meets his needs. His needs could be sexual, or he may need a mental escape from reality. If this is the case, you need to be a safe haven that understands his need to be a man.
2. Protect your Sugar Daddy's privacy. When approaching potential Sugar Daddies, it's important you have anticipated possible risks to the Sugar Daddy depending on his situation (for example, his social status, his marriage, or his work in a high profile occupations). This is why you need to understand that you must be discrete and understanding. One approach to quickly build trust up is to let your Sugar Daddy know that his discretion is equally important to you. This lets him know you are a person of substance too.
3. Don't be egotistical. You know what I mean here: Sugar Daddies don't like spending their time with women who only want to talk about themselves. Your Sugar Daddy wants to feel welcomed and loved. He can't feel that way if you're only concerned with what you have to say and what you look like.
4. Be prepared. You have managed to secure a date. Awesome! Now the real work begins. And you must be prepared for this date. You have done your homework by gathering up all your Sugar Baby information on your potential Sugar Daddy so you know what he is looking for and wanting. You want to position yourself as the one that can provide it.
Covering these four strategies puts you well ahead of the Sugar Baby curve!
Taylor Jones
Lifestyle Coach for Sugar Babies
I have a Passion for Human Behavior & Discovering the Nuances of Personalities Types & Influencing Sugar Daddy Behavior. The Sugar Daddy Formula will change everything you know about being a Sugar Baby. Sign-Up To the Formula Newsletter Tips to Increase Your Sugar Daddy Dating Success.