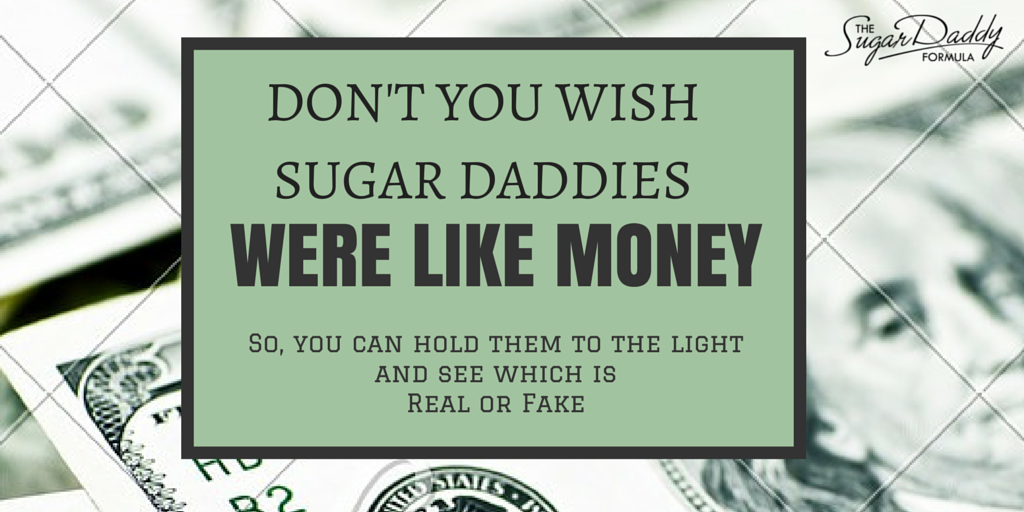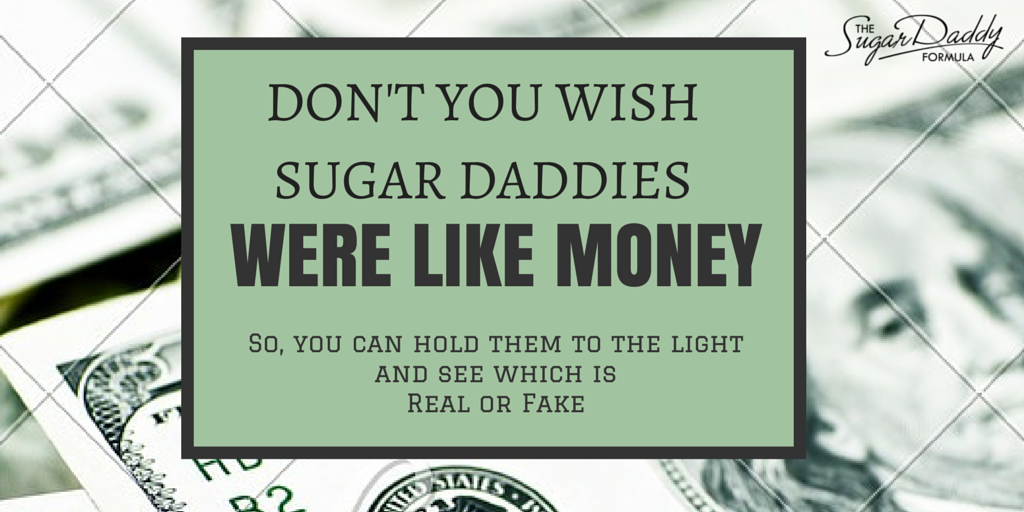 Let me ask you this question: if you were looking to lose weight, would you surround yourself with fatty, high-calorie junk food? Would you shop at Burger King? And would you stock your cupboards with doughnuts and soda pop?
Nope. I doubt it.
If you were a smart woman who genuinely wanted to get a little trimmer, you'd shop at the grocery store. You'd stock up on vegetables, fruit, and whole-grains. You'd stay away from fast food, and you'd empty your kitchen of sugary, fatty foods.
This is common sense, right? When you're looking for something, you make sure you're looking in the right place. You surround yourself with environments that make that success more likely for you.
If you're looking for the "type of man" (as you say you are), why – oh WHY –aren't you positioning yourself to attract him?
I want to help you get out of the Sugar Baby Rat Race and LIVE the lifestyle you WANT.
I know that it might be hard to find that Sugar Daddy and you feel as though your only option is a dating site.
It's NOT the only game in town. You are going to have to step out of your comfort zone and create more opportunities for yourself.
Don't put your entire Sugar Baby Life at the hands of a dating site to determine your success. If you know how to market yourself you can position yourself to attract the right Sugar Daddy that can make a difference in your life.
But first we need to place ourselves in the right location.
To help you set foot on the road towards the relationship you are seeking with a man that you are looking for, here are a few suggestions on where to look.
My first tip for you: THINK ABOUT WHAT INTERESTS YOU, and 'shop' accordingly.
Think about this question: What are YOU into?  Who are you targeting? What type of man would be ideal based on what you are looking for?
You can decide what kind of hobbies you're really into, and make a decision to pursue one or two. This is the best way I've ever heard of to meet somebody who's GUARANTEED to be into the same things that you are which makes for an easier connection.
But do you see where I am going with this?
It's focusing on targeting to attract our ideal.
But you just don't want any man. You want to find a Wealthy Sugar Daddy, right?
Follow the money. Some wealthy people don't spend lavishly nor do they wear their wallet on their sleeve.
For example, my Sugar Daddy Rich doesn't do fancy restaurants but he goes to Taco Bell, Hardees, and even McDonalds and Cookout. He however belongs to a Country Club. And he plays golf just about every day but you can find him at a Golf Pro Shop every once in a while.
When YOU choose the venue, YOU get to exert some choice over the kind of man you're likely to meet.
It's like an automatic 'screening' function … weeding out the men you're NOT interested in, and guaranteeing you access to the kinds of men who are into the same things that YOU are! (If there's a better basis for forming a connection, I don't know what it is …)
As highlighted from How to Meet and Marry a Billionaire below you'll find snippets that stuck out the most on targeting the wealthy:
"You will first need to identify the billionaires in your area (or their relatives) and learn their marital status. Then you'll have to study their businesses, hangouts, pets, favorite philanthropies, artists, music and vacation spots."
Although the article pointed out that "Google is a gold digger's best friend" for a Sugar Baby it is part of our target market research. And although seeking out a billionaire would be lovely. We are seeking out a Sugar Daddy which has more disposable income than the average based on what you are looking for.
Are you in the right job? Land the right job – one that allows you to circulate among the wealthy. Among the careers that will put you in contact with them at this vulnerable moment: real estate (with a specialty in mansions); luxury-car, private-jet or yacht sales; work at museums, galleries or high-end antique shops; interior design or architecture (again, specialize in mansions); and race-horse training.
Move close to where they live. You need to move into a rich environment. If you want to be rich, you must live where the rich live, even if it's in an attic. By hanging out in a ritzy neighborhood, you'll get comfortable with wealthy people and attuned to what they like. And you'll greatly increase your chances of running into a billionaire at, say, the local Starbucks.
Get thee to a gallery. Billionaires' expansive estates, urban pieds-à-terre and quaint 30,000-square-foot country homes confront them with the task of covering vast stretches of empty walls and filling echoing foyers with something. That means they are constantly on the prowl for paintings, sculptures and other objects. So prowl where they prowl.
Change the world
Now thanks to the Internet, you can ferret out those shindigs. Just type "charity events" and your city's name into a search engine and press "Go."
Not all charities are created equal in the hearts and wallets of the superrich. To figure out which nonprofits are most likely to put you in touch with people of ultrahigh net worth, peruse the Chronicle of Philanthropy to see what causes top givers favor.
Become a status faker
You'll never be able to close the deal, however, unless you look and act the part of a suitable spouse to serious money.
Be a class act. To attract the attention of the wealthy guys and gals who pique your interest, you have to dress appropriately.
Dress sexy but with some sophistication.
Be into what he's into. Once you zero in on a prospect, you'll have to look as if you're interested in what he or she likes. So spend some time boning up on thoroughbred horses, JAR jewelry, Modigliani and your billionaire's business.
Be aware of what your problem is.
It's not scarcity.
A Sugar Daddy is still a man. Men are everywhere. Your problem is simply that you're looking in the wrong place and you don't know how to go about marketing yourself to attract the one you are seeking.
The tricky part is how to transition from meet and greet to a discussion about being a Sugar Baby but I'll save that for a future article.
What places have you thought about or have attended to seek out a wealthy Sugar Daddy?