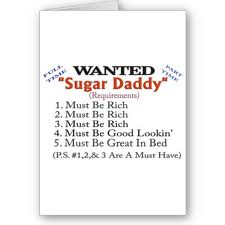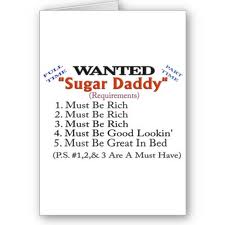 You may think you have the best profile on your Sugar Daddy dating website.
You may think you're the most attractive would-be Sugar Baby on the Internet.
But if a potential Sugar Daddy doesn't immediately scream, "She's the one for me!" when he lands on your profile, then you're really missing out on a crucial point of Sugar Daddy dating online.
Some of the best Sugar Babies around still have trouble with the observation I'm about to make. They think that getting a dream Sugar Daddy is all about getting as much traffic to their profile as possible. After all, Sugar Daddy dating is a numbers game…and the more visitors to your profile, the more likely it is that you'll get your dream Sugar Daddy…
Right?
Not necessarily. The point of online Sugar Daddy dating isn't just to get as much traffic to your profile as possible. It's to get those Sugar Daddies to take action when they read your profile! Reread this.
If Sugar Daddies aren't "responding" to your personal ad – It failed.
Today, I want to share tips with you to get you noticed: that will make those Sugar Daddies practically give themselves whiplash as they rush to respond to your online profile.
*Targeted profiles: If you want a specific type of Sugar Daddy then you want to write specifically for him. Not all Sugar Daddies will be a good fit for you as they may not be on the same page as to what you are looking for. Quality is far better than Quantity. It's harder and it takes more work for you to choose the right words, but it's an entirely worthwhile investment in time.
*Say more with less: Let's get to the point. Your potential Sugar Daddy isn't going to want to read a novel. You want to capture his attention and get him to respond. That is the goal of your profile. Just by taking a few things about you that are interesting and describing it in away to stimulate him will get him to respond.
*Headlines: Your headline is just as important as your picture. Start with your profile and then come back to your headline and use that as the Intro to your profile. Your headline is a preview.
*Split Test: Those who follow my advice know that I am a huge advocate of split testing your personal ads. Change one sentence, double your response rate.
*Track conversions: I can't tell you how many sugar babies find a pattern and lose it – and NEVER EVEN KNOW IT. Track your progress.
What do you do to make your profile more effective? Have you ever put one of these techniques into action?