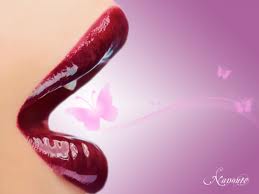 Cost and worth are two different things.
You could throw out a price for an allowance and hope for the best…
…Or you can take matters into your own hands, and watch Sugar Daddies eagerly LINE UP to provide you want you want.
I know you prefer the latter, and that's why you'll love this.
The most successful Sugar Babies understand how to ask for exactly what they're worth. Best of all, they know precisely what they're worth.
They don't undervalue themselves.
They don't low-ball their allowance so they don't risk offending or upsetting their Sugar Daddies.
So how can you embrace the valuable lessons they know?
It has to do with combining the powers of persuasion with marketing…and once you know how to do this, you'll be able to ask for what you're worth with confidence and poise.
By now you know that smart Sugar Babies who want to use online Sugar Daddy Dating websites must master the field of human behavior to thrive in today's overcrowded Sugar World of Sugar Babies.
You want to develop a deep understanding of the psychology of your Sugar Daddy, so you can sell him exactly what they want and in the process getting what you want. I use behavior techniques to entice Sugar Daddies in doing stuff that that secretly want to do.
So just what are some of the secret techniques and tips I know?
I'll give you a little taste of them now:
*The one question Sugar Babies ask that raises a "red flag," and proves that they're destined to fail.
*The "secret sauce" that powers a successful Sugar Baby (and yes, this same "recipe" can work for you too).
*Why you should spend more time perfecting your personal ad … seeking out quality Sugar Daddies rather than just looking for a stampede of Sugar Daddies.
*How you can get what you're worth and actually get it! (Hint: It's all about understanding what goes on inside the mind of your Sugar Daddies).
Want to put these powerful marketing techniques to use?
Then sign up to the Formula Newsletter…AND start learning the exact secrets to get exactly what you're worth from your Sugar Daddy which will be revealed only through the list through upcoming articles and take advantage of what is already there!