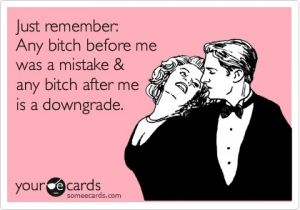 "Any Sugar Baby before me was a mistake & any Sugar Baby after me is a downgrade."
I spend a LOT of time talking about, thinking about and writing about Sugar Daddy dating.
I'm a sponge for new information and I'm always trying to find better ways to empower you to make healthier Sugar Daddy relationship decisions.
What should YOU do to be a great partner to a Sugar Daddy?
Maybe the answer lies in thinking more like a Sugar Daddy.
I suggested this a few months ago, via a post title "Why Should a Sugar Daddy Date You?"
What do sugar daddies really want? What makes them want to provide you with the things that you want?
I can't speak for every man, but I think we can agree on a few things.
Men want sex.
Men want excitement.
Men want freedom.
Men want to be accepted.
Men want to be left alone.
Men want to not have to explain themselves.
I think these are generally good descriptors of male needs.
So, how adept are you at giving him these things?
Simply put, the women who make the best Sugar Babies are the ones who are attentive to their sugar daddies needs. You can have one awesome relationship with Sugar Daddy, just by respecting his need to be a man.